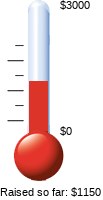 Cool Anthropology's Director of Anthropology, Kristina Baines, lived in the village of Santa Cruz, Toledo, Belize while she conducted her doctoral dissertation fieldwork. As part of a larger interdisciplinary project including researchers from around the country and the world, she was able to live in the community in a thatch house build by the executive council of the local organization made up of village members, the Uchb'enk'a K'in Ahaw Association (UKAA). The house was her home, along with her adopted dog, Tuli, for most of 2011 and became home to many researchers after her, their families and Tuli's puppies! Being able to join the community and live in a house made with traditional thatching practices made everyone's research stronger, and the potential benefits to the community, and the world at large, greater.
After 6 years in the tropical elements, the thatch house in Santa Cruz is in desperate need of repairs. The UKAA is requesting assistance to repair the house to allow for it to be rented out to visitors to Santa Cruz. There is currently no guest house in the village and more and more visitors are looking for alternatives to the usual tourist routes. A repaired thatch house would allow visitors to enjoy the beautiful vistas from the Uxbenk'a archaeological site and the community plant trail, learn about local food and farming practices from community members and take advantage of the Rio Blanco National Park and waterfall nearby.
The UKAA executive are all farmers from Santa Cruz with little cash income so investing in repairs to the house is an impossibility for them. They are asking for your help in enabling them to make these repairs so that they can earn a small income for the village and invite visitors to share in their lives and their heritage. In return, they are willing to offer you custom tours and stays in beautiful Santa Cruz!
Please consider donating, even just a few dollars, to support the ability of small village leaders to manage their own resources and benefit from tourist funds.
Benefits:
$25 – A tour of the Uxbenk'a archaeological site and plant trail
---
$50 – A tour of the Uxbenk'a archaeological site and plant trail, and Yok Balum cave
---
$100 – A tour of the Uxbenk'a archaeological site and plant trail, and Yok Balum cave and one night in the guest house
---
$200 – A tour of the Uxbenk'a archaeological site and plant trail, and Yok Balum cave and three nights in the guest house
---
$500 – A tour of the Uxbenk'a archaeological site and plant trail, and Yok Balum cave and one week in the guest house with fresh, local meals included